What's Happening With Airmiles?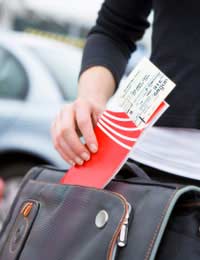 Many business travellers make use of Airmiles and other bonus schemes that are linked with frequent travelling but the warning is clear – make use of the points, or benefits or lose them.
Shift in Attitude at Airmiles
Airmiles came under scrutiny after changing its terms and conditions early in 2009. Although this was reported specialist business traveller websites it wasn't picked up by the mainstream press until a coupe of months later. The changes meant that Airmiles holders who hadn't accrued any points for more than two years, whose accounts were in effect, static, would lose all the points they had built up in the past.
This was a major departure from the norm as Airmiles account holders had previously been able to hold their Airmiles for as long as they wanted. It's an example of how business travellers, who want to maximise every penny to get upgrade and free flights, need to stay on top of the terms and conditions of their various bonus schemes.
Moves Behind the Scenes
There were a number of factors behind the change and the first was that British Airways, who own the Airmiles business, are effectively losing interest in the scheme. They had tried to sell the Airmiles business a couple of years ago but got no takers.
The situation had already been confused as BA had introduced a new system, BA Miles, for its Executive Club members some years previously. Then in 2007 the main credit card partner changed from Nat West to Lloyds TSB, meaning that business travellers would have to change their credit card to continue to collect Airmiles when spending on other items.
This all meant that frequent business travellers using Air Miles or BA Miles had to think about joining the Executive Club so that they could combine their holdings, or staying out of that system to stick with Airmiles.
Ramifications for Business Travellers
So where does this all leave business travellers. The learning points are as follows:
Keep an eye on Terms and Conditions changes for all loyalty cards and bonus schemes
When changes occur, wade through the documentation to work out what's the best value for money.
Choose the right partners to spend money with on a day to day basis to maximise points on the various schemes.
Self-Employed Business Travellers
These changes particularly affect self-employed business travellers. They are the ones that are more likely to want to save money on travel as it's effectively coming out of their own pockets. It's quite common for self-employed business people to make choices about where they shop and how they travel in order to maximise points on their various loyalty schemes.
It might be a bit of a pain in the neck managing all the various different schemes but if you can accrue points while filling the car with petrol, which can later go towards the cost of flying to a convention or exhibition in another country, then it makes a lot of sense. After all, the petrol has to be bought anyway, so why not get what you can out of it at the same time.
You might also like...