Security While Flying for Business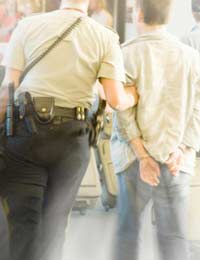 Security checks and guidelines have been a part of flying, both in the UK and internationally, for decades now and nobody would argue that they aren't necessary. Unfortunately, ever since the high profile security alert at Heathrow and other London airports in August 2006 the UK has been under more stringent flight security restrictions than almost any other country in the world.
Disruption for Frequent Business Travellers
Whether you think that these guidelines are a necessary evil or a bizarre knee-jerk reaction there's no doubt that the disruption has made life much more difficult for the business travellers. Queues stretching many times round terminals became the norm although in January 2008 at least the 'one piece of hand baggage per person' rule was lifted for most UK airports. Many individual airlines still apply it though.
The overall message for business travellers is to check any restrictions with the airline AND the airport you are flying from. Regular business travellers will have got used to the guidelines at the airports that they frequent but it's still worth checking every now and then to make sure.
What Restrictions Apply Now?
The Department for Transport's website (https://www.gov.uk/government/organisations/department-for-transport) will give you the overall picture but they also stress the need to check with the airport and airline before flying.
At the time of going to press the restrictions in force, in brief, were as follows:
No liquids in hand baggage with the exception of essential items (see below).
Other gels, liquids and creams in small containers (under 100ml) in a large, see-through, re-sealable bag (a freezer bag should do).
Laptops and other electrical items in hand baggage to be removed and scanned separately.
What are the Essential Items?
Essential items will include the following:
medicines, with the prior approval of the airline and supporting documentation to prove they are essential
medical equipment for use on the trip, again with supporting documentation
Dietary foodstuffs in liquid form, although you will be required to taste it to prove it.
liquidised baby food or sterilised water for a baby (although this isn't likely to worry too many business travellers).
You are allowed to buy drinks on the air side of the security check as they are deemed to be already safe.
Laptop Restrictions for Business Travellers
The laptop bag restriction has been an irritating farce for many business travellers. The 'one bag' rule was interpreted so that laptop bags counted as your one bag. So if you took a laptop bag you had to cram all your other hand baggage into it instead of using another bag. If you could cram your laptop bag into your hand baggage though, that was all right.
They all have to be unpacked and re-packed again after passing through security checks so it's no wonder that the queues are long. Still, at least you know that if you pass the UK restrictions you should be alright for any other country.
Be Careful with Gifts
One more thing about security restrictions, if you have picked up a gift or two for members of the family, don't have them gift wrapped. All the effort will be spoiled if Customs and Excise staff want to examine your baggage when you re-enter the UK. Best to leave them unwrapped and do the job yourself as soon as you're back in the country. It's more personal too!
You might also like...