Stopover Options on Business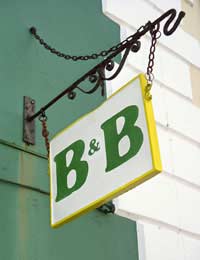 Despite the congestion on the United Kingdom's roads and the bad press that the railways get, it's often possible to travel on business in the UK without having to stay away from home. But if business travellers do need to stopover for whatever reason, then they'll be looking for somewhere comfortable and pleasant. Financial directors and self-employed business travellers will want it at a reasonable price too.
Rise of the Budget Accommodation Options
The anonymous looking budget hotels that have been springing up around the United Kingdom over the last twenty years or so may be derided but they started appearing because of a death of low cost, reasonably good hotel rooms in business locations. Bed and breakfast and small guest houses were not of the best standard and larger hotels were very expensive.
The budget hotels satisfied a need for no-nonsense accommodation and do not pretend to be anything other than a set service for a set fee. Their popularity and high occupancy rates show that the service is appreciated by people on the road. They are not the only option though.
Hotels for Stopovers in Cities and Towns
Large hotels in cities and towns are often more expensive than the budget hotels but you can expect to have more facilities and options on a stopover. Many hotels will have good restaurants and gym facilities, perhaps a swimming pool or spa. They are often a better choice for business travellers who have to entertain, or those who are staying for a long time and would prefer to have more home comforts.
Those business travellers who have to make frequent stopovers will probably get used to knowing the hotels in certain cities that suit them. Often there are loyalty schemes that frequent guests can sign up to that will make subsequent visits cheaper or allow members to upgrade to better accommodation without charge. Since business travellers who aren't paying for their accommodation are less likely to be interested in cheaper rooms the upgrades are popular.
Increasingly, particularly in the larger cities at the heart of business in the UK, boutique hotels are luring business travellers, though probably not those who have to pay for their own rooms. On a stopover in a boutique hotel you can expect dramatically designed accommodation and excellent food as well as top-notch service.
Bed and Breakfast for the Human Touch
For the independent business traveller who has to pay their own way it makes sense to look for cheaper accommodation options, although it depends on how successful they are and how much they are able to charge for their services. Many business travellers making stopovers who are counting the pennies will look for B&B's in the area as they have radically upped their game since the arrival of the budget hotels.
A good B&B is likely to be in between a budget hotel and a fully-fledged hotel in terms of price but many business travellers appreciate the cosier atmosphere and human touch that a B&B can offer over a hotel. Business people who find themselves having to stopover somewhere for a length of time, perhaps while a contract is completed, often appreciate a B&B.
Short-term Apartments for Stopovers
In recent times a new accommodation option has appeared, the short-term let apartment. These are studios or one or two-bed apartments with kitchenettes, effectively self catering accommodation. Business travellers are left to themselves and can live the way they want to, and as they often eat out anyway the basic nature of the kitchen isn't a problem.
This sort of accommodation works well for stopovers but really comes into its own with longer stays when business travellers can make the place their own. They are really only available in significant-sized towns and cities, those with enough business travellers passing through and needing stopovers.
You might also like...