Business Travel and the Self-employed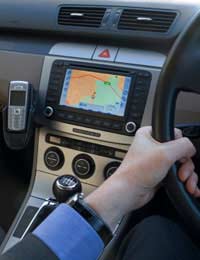 One problem with being self-employed is that you have to become your own business advisor and keeping up with all the changes to rules and regulations is a tricky task. One thing is certain: although the advice given here is correct now, it may well be out of date by the time you read it. So when it comes to anything to do with regulations or taxation you should check to see what the current situation is before making any decisions.
In terms of the practicalities of business travel there's no difference between the self-employed and employed people; they both may have to travel on business and they are as likely to stay in the same hotels and use the same trains, boats and planes as each other. There are two distinct differences though.
The Self-Employed Pay Their Way
The first is that the self-employed business traveller must pay for any travel expenses out of their own pocket. Of course, they can be reclaimed out of income, and can therefore be used to reduce the tax bill. But it's still really coming out of one pot, whereas people employed by a company can get all their expenses paid by the company instead.
Most travel expenses will be reimbursed directly, i.e. if a self-employed business person buys a rail ticket to go to a city and uses a taxi to get to a meeting at the other end then that exact amount can be reclaimed. The one travel expense where this isn't the case is driving.
Business Mileage
If a self-employed person drives their own car then they can claim an amount per mile in travelling expenses. The amount is a moot point but many people take the option of sticking with the government guidelines as the taxman is unlikely to argue with it. Currently that is 40ppm for the first 10,000 miles each year and 25ppm for the rest. The real benefit is that mileage can be charged to customers at whatever rate is acceptable, so if the customer can be charged at 60ppm then that extra money can be very useful.
The alternative to using a personally owned car and claiming mileage is to have a car bought or leased out of business funds. This is a far more complex situation with impacts on all sorts of areas of business and personal taxation and there are many factors that need to be taken into account. Anybody considering this option would be very well advised to seek the advice of a qualified tax advisor.
Economy Drive
The second major difference between self-employed and employed business people is that a self-employed business traveller is almost certain to be watching the cost of travel more than someone who has an employer to foot the bills. Something as simple as booking a train ticket a fortnight ahead can save hundreds of pounds over a ticket bought on the morning of travel.
But self-employed business travellers need to be careful when it comes to economising on travel. They must be careful not to spend too much time running around trying to find the best deal. Look for the best deal for a short time, by all means, then go for the best option. The time spent shaving off another 50p could have been spent on paid work or getting more customers.
It is also important to get a balance of quality and economy. It's no good getting a hotel room for £19.99 a night if you are unable to sleep because of the racket from a nearby road or railway, or because the walls are so thin you can hear the snorer next door. Spending a little more for a comfortable night's sleep will pay dividends when it comes to doing business the next day.
You might also like...