Making Business Travel Carbon Neutral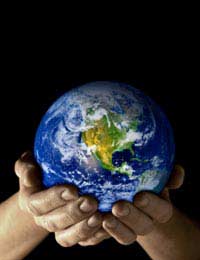 Is being carbon neutral just the new marketing strap line, or is there more to it? Business travel accounts for a great deal of the pollution that is produced each year, and many companies are using carbon neutrality as a sales point to attract business travellers with a conscience. But is it all worth it, and is it possible to tell the difference between a bona fide scheme and so-called 'greenwash'?
Carbon Neutral Initiatives Viewed with Scepticism
There is some disquiet about the concept of carbon neutrality, whether it's in conjunction with business travel or any other activity. Although there is little opposition now to the fact that climate change is being influenced by the way we treat the planet, many commentators believe that the focus on carbon is dangerous.
There's no doubt that replacing the carbon that is used in business travel and any other activity is a good idea, but bringing all the attention to bear on carbon takes attention away from other pollutants which could be just as damaging.
Cut Down on Business Travel First
Of course, the most carbon neutral business travel is no travel at all, and while it's unreasonable to think that a modern business can flourish without making a single trip to develop relationships, there are a number of alternatives that can be pressed into service to cut down the amount of travelling.
Communications technology is improving every year and it's now easy and cheap to hold video conferences or phone conferences over the internet. It's also surprisingly easy to get into the habit of asking yourself if a meeting is strictly necessary before booking it up. Both of these initiatives are covered in separate articles in this section.
Using Carbon Offset for Business Travel
Assuming being carbon neutral is something that a business aspires to there are two basic alternatives when it comes to business travel. The first is to take on an association with a carbon offset company. These take money from organisations and use it to plant trees or protect existing forests so that the carbon used is offset by the carbon produced by those plants.
Carbon offset companies have calculators, usually on their websites, so that you can work out the amount of carbon that's used by a certain action, a business flight to Paris and back, for example. Then you pay that amount to the carbon offset company and they put it toward carbon generation projects. A side benefit of this process is that paying these bills will focus the mind on how much pollution costs, and if organisations look to reduce the bills they are paying to carbon offset companies they are then, by definition, reducing their carbon output.
The second way is to only arrange business travel through companies that are themselves carbon neutral. This avoids the overhead of you trying to work out how much carbon offset to pay. The problem is that some activities, such as a flight, or travelling by train, can never be carbon neutral with current technology, so airlines and train companies have to use carbon offset to become carbon neutral.
Paying for Premium Business Travel with Carbon Neutrality
But this is beginning to happen and increasingly business travel options are available where people travelling with certain airlines, for example, can opt for a premium ticket where a portion of the fare will go towards a carbon offset program.
You might also like...