Economising on Business Flights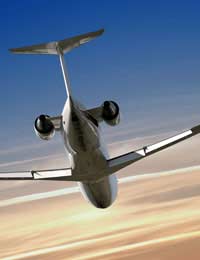 Economising on everything is the current watchword and business travel is no different, as businesses batten down the hatches to ride out the storm that is following the credit crunch. Business flights have driven the low-cost airline boom in any case, as finance directors discovered the amount they could save by putting their employees on them and the scheduled airlines lowered their prices to attract business travel back onto their planes.
Economising Doesn't Always Mean Low-Cost Airlines
But it's not all about low-cost airlines these days. As noted above the scheduled airlines have lowered their prices and also started to offer a bewildering number of variations on the business class and upper economy class and it pays to study exactly what you are getting for the money. Economising is about looking at the whole picture.
There is also a big difference between the advertised flight cost for flying with a low cost carrier, because a company is economising, and the eventual final cost. The additional charges for taxes, credit card fees and other 'extras' often put the final cost up by a significant percentage. This is compounded by the habit of low-cost airlines of using second string airports. The cost of getting to the business travellers final destination may then take longer and cost more, thus sticking a neat little hole in the balloon of economising.
Look Ahead to Make Savings When Flying
There are a number of things that can be done when economising on business flights regardless of whether a low-cost airline or a scheduled airline is used. Booking ahead will result in a saving, perhaps more so with a low-cost carrier, and travelling at off-peak times will also help. Business people don't often like being dictated to about when they fly though, so this is perhaps aimed more at small businesses or the self-employed, who have to watch the cost to a greater extent when travelling.
Of course the fast pace of business today is at odds with economising for flying as many people aren't able to know about business trips until a few days beforehand, if that. This makes travelling on economic flights difficult as it's more likely that the only available option will be taken.
It is more likely that companies will be economising on flights by requesting that their employees downgrade to economy class, particularly on long-haul flights. This trend has lead to the emergence of the 'premium economy' class, which is a long way short of business class but crucially has the extra leg room that's so important on long-haul flying.
Risks of Low-Cost Carriers Sometimes Subvert Economising Initiatives
One of the major points about using low cost airlines though is their complete intransigence when it comes to delayed passengers and refunds. With a scheduled airline, if a passenger is late the ticket will still be honoured and often, thanks to reciprocal arrangements between airlines, the passenger can take a later flight with another airline.
With a low cost carrier no late arrivals are allowed to board the plane, no refunds are given and often a new ticket has to be purchased. Because many of them operate from little used airports, there may not be another flight on that day or even that week.
That sort of economising leads to delays and extra costs as employees complete their journey using emergency tactics that doubtless cost the earth.
You might also like...