Why I Love Business Travel: A Case Study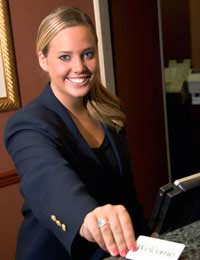 Despite the problems and inconveniences of business travel there are some people who simply revel in it. We spoke to one such person, Paul Brittain*, a management consultant who has been globetrotting for the past ten years.
Travelling for Business or a Jolly?
"I suppose I always saw it as a part of a life that I longed for," he explained. "When I was working as a project manager at the UK office of an American company, there were a few people who really used to rub it into other people's faces when they got a trip to America, calling it a 'jolly' and things like that."
Because of this attitude the business trips, particularly flights to the US, were seen as status symbols, sometimes fought over even harder than pay rises or promotions.
"It helped that most of the trips were to the US where the shopping was so great too. Everyone was coming back with the latest gadgets and gizmos, having only paid half price for them. It made me very envious, I have to admit," he said.
Nirvana Attained
Eventually Paul was elevated to a level where he was able to start going out to the American and European offices on trips. "I just loved it," he admitted, "I felt so important going through customs with my laptop and briefcase."
In fact after a while he got such a taste for travelling that he transferred to the Australian branch of the same company, eventually leaving the company and getting Australian citizenship. And although he isn't in a position where he travels for business a great deal at the moment, there are always trips to and from the UK once or twice a year.
Enjoying the Sights
He and his wife also travel frequently to other exotic destinations within relatively easy reach of Australia such as Indonesia, Malaysia, Singapore and the islands of the Pacific.
"As I'm not as tall as some people I don't have so much trouble with airline seating. I have a friend who is over six foot and he won't take any long haul flights any more, unless he is travelling first class or business class," he said.
"Mind you, I can now afford to go business class sometimes and it definitely does make a distinct difference to being able to relax or even work more easily."
Business Travel Still Attracts
So he will continue to fly on business travel if the opportunities present themselves?
"Oh for sure," he enthused. "There's one thing that still grates. I got plenty of trips to the offices on the Eastern Seaboard of the US when I was working in the UK, but I never got a trip to the offices in California."
Best Ever Blag
"In fact, the only person who ever did, as far as I know, was the bloke who was my boss for a while. He managed to blag a week out there with his wife and only worked three days of it," he said.
"And I think they forgot to charge him for his wife's ticket too. What I wouldn't have done to pull off a blag like that!"
* names have been changed
You might also like...