About Our Site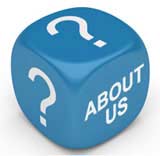 BusinessTravelExpert was formed to offer a unique reference point on how to get the most from your business travel.
Business travel sounds exotic and exciting, but often only to those who don't have to do it regularly. For the millions of business people who spend their lives on the road it can be a constant pain and a drudge, taking them away from their families and disrupting any routine to their lives.
BusinessTravelExpert is dedicated to making the lives of those business travellers better. We have hundreds of golden nuggests of information that can help to make business travel easier, faster, more comfortable or cheaper.
Whether it's pounding the motorway miles or pumping up the air miles we'll have the advice you need to make life that little bit more bearable. We'll help you find recreation when you're on the ground and have a few spare hours and guide you to the airports and hotels with the best facilities to make the most of those off duty moments.
Then when you need to be on the ball we'll help you with the connectivity and the gadgets you need to keep in touch with base. We'll help you find Internet access, make the best use of phones and, if you need to, we'll help you save money too.
Check in with us. We give impartial and unbiased advice and you can ask us questions too using the 'Ask Our Experts' facility.

Related Articles in the 'Site Information' Category...